Section Notes & News September.
Pancreatic Cancer Charity Event.
Brian, his family and helpers, organised a Tombola at the Tea Pot Cafe last Saturday. They managed to raise a creditable £300 .
Well done to every one who helped and all those that supported the event.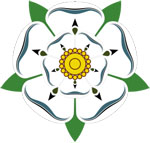 Scarborough Camping & Touring Week.
The above event will take place in 2020 at about the same time and at the same venue. However it is all dependant on the help of volunteers, as are all of our events. Pat Davy would like names of anybody who is willing to give their time to help with this event. If you feel that you could help please contact me Harry Holdorf - Phone 01482 862209 - Email gailandharry@holdorf.karoo.co.uk Please don't leave it till it is to near the event. Knowledge of the East Yorkshire area would be helpful but not essential.
Many thanks.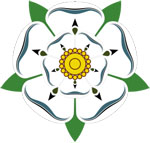 August's Quiz Answer.
August's quiz question was sent in by Les so there was a good chance it had something to do with engines. There were a number of correct answers but for those that did not quite work out what it was, it is a valve truer or straightener. The head of the valve is placed on the adjustable stop on the left with the stem resting in the two "v" blocks. The nut on the right is tightened forcing any bend in the stem to realign itself. This process is repeated several times as the valve is rotated until the stem runs true. Under the bolt is a square ended plate that is used to check the seat face of the valve. Only small misalignments can be corrected.
September's Quiz Question.
On the right is this month's quiz question sent in by Mick Baraclough.
It is of some age but at one time they were fairly common. It is used with something else and the bent shape is of an ergonomic nature. What is it?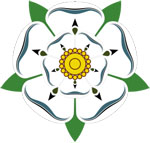 The following photos were sent in by Richard.
At The Top Cliff Run.
Rudge "Twins" BSA B31 with Tony's Honda.
Ripon Show.
This could be loud. A nice D3 . How do you keep it down?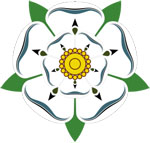 Wanted-- your photos, reports on projects you are working on, anything that might be of interest send it in please.

Click on the sign to contact me by email.

If you click on the coloured text on the home page a map of how to get to the Tiger Inn, Beverley, will come up so we will look forward to welcoming you to club meetings.