Section Notes & News July 2021.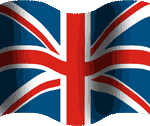 Some good news!
Despite the end of lockdown being postponed we still intend to run the The Derwent Amble on 4
th.

July, but with some changes to ensure we comply with the 'max gathering of 30' regulation. The sign on and start and will be phased, with signing on open from 10.00 – 11.00 and 11.00 -12.00 with riders to leave as soon as they are ready.
Please contact Brian on 07889 799028 or
bspringett1954@gmail.com
to allocate you to one of the starting times.
All at "The Pig in the Willow" in East Cottingwith as previously. Post Code YO42 4TQ
The run will be 35-40 miles long, out and back, on minor roads. It is aimed at the older machines and more modern machines of small capacity, but all are welcome. Breakdown recovery will be available.
Don't forget your membership card! Hope to see you there.

East Yorkshire's Section's run to celebrate the 75th Anniversary of the VMCC starting at Tea Pot Cafe has been cancelled due to the Covid restrictions that are remaining in place.

June's Quiz Answer
I had a couple of correct answers. It is a ink drawing pen.
The gap between the two blades is adjustable and will give a thicker or thinner line. I found that they where a bit tricky to use and usually managed to get afew blobs.
Well done those people who had the correct answer.

July's Quiz Question.
I thought I would try a change of the type of question this month.
All you have to do is recognise the location of where the following photos were taken.
They are all paces where runs have started from, finished at, or lunch stops.
(1) (2) (3)
(4) (5) (6)
(7) (8) (9)
Have a go.
Some of the questions have two parts. For example the answer could be just the name of the pub but could be in addition the village where it is situated. If this is the case two marks will be awarded for two answers. Eg. the Half Moon in Skidby.

If you have any photos of any thing , or cartoons etc
that you think might be of interest to visitors to the club web site please don't be shy. Send them in so that we can all enjoy them.

STAY SAFE
Have you any ideas for runs /start venues for 2021 or want to help?
Contact Glen 01430 422667 or Harry 01482 862209
If you have any photos of projects you have on the go at the moment why not send in a photo or two. Anything you might think would be of interest. Use the email link below.

If you click on the coloured text on the home page a map of how to get to the Tiger Inn, Beverley, will come up so we will look forward to welcoming you at club meetings.