Section Notes & News September 2017.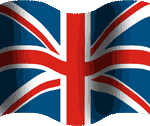 %%%%%%%%%%%%%%%%%%%%%%%%%%%%%%%%%%%%%%%%%%%%%%%%%%%%%%%%%%%%%%%%%%%%%%%%%%%%%%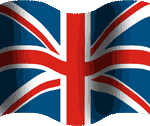 The details of the Beverley Run on October 1st at Bishop Burton Collage as published in the VMCC journal are incorrect. It is not a restricted event but open to all VMCC eligible machines. The arrangements are the same as last year. A choice of routes and lunch back at the collage. Come and join us in East Yorkshire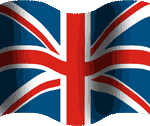 %%%%%%%%%%%%%%%%%%%%%%%%%%%%%%%%%%%%%%%%%%%%%%%%%%%%%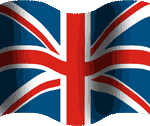 August's Quiz Answer.
Well this proved to be a difficult question to answer.
I had only one reply and that was only vaguely in the right area.
It is a tool for cutting shot gun cartridges to the correct length. There is another cutter that has a triangular blade instead of the circular one shown. There is a whole range of equipment available that allows a person to reload their own cartridges. The older equipment is quite sort after and can be worth hundreds of pounds.

September's Quiz Question.
This months object is an engineering object. The four objects are all versions of the same thing. The top right being the oldest and the lower one the most modern.
The spade/ heart shaped part is the handle and is held between the thumb and forefinger when the object is in use. The rule at the top of the picture is just to give you an idea of the size and does not have anything to do with the object's function. However the object is used most often with a stop watch or a wrist watch with a sweep hand. What is it?




Harry's Page.




Northern Veteran Run.
Richard has sent the following photos of some of the machines that took part in the run. He also sent a brief report. Twenty four riders signed on. It was foggy at start and a couple of drenching along the way. Perhaps a more detailed report will follow?
Martinsyde . A good collection. 350cc Sv.(I had this down as a big port
Pete Freeman put me right.)
Second V twin. NUT Third V twin. AJS. Velo.
An early Douglas. Sporty Raleigh. A good size lunch box.
The Lancaster fly past. (Photos by L. Dawson.)
What do they say about a picture being worth a thousand words.
These photos must be worth a chapter.
Many thanks to those who organised the event.
And all that took part.

The Sunbeam Challenge.
Just a few photos from this run. Sent in by Les Dawson.
A 600ccOHC Square Four. Lunch stop? Taking a break.
Thanks to all that organised the run.

Saltburn Hill Climb.
The following photos taken at the Saltburn Hill climb were sent in by Harry Oglesby.
Note the gear change through the tank. Harry with Velo. Nice Norton.
Three very nice machines.
No clue about of this car. Could be a HRG. Austin seven.
(Stewart has recently informed me that the above is a Frazer Nash.)(on left)
Harry reported that the rain held off for most of the day. There were more cars at the meeting than bikes.
The Excelsior was restored by a young rider. I should imagine it is quite a rare model.
Many thanks to Harry for the photos.

Sent in by Richard.
I bet he has the radio on as well.
I notice there is no cup of tea!!!
Mid Lincs Mystery Run.
(Report and photos by Richard.)
Disappointingly only thirteen riders signed for this years run, but it was a good day weather wise, the riders setting off turning left out of Happy Cafe towards Sandtoft where the second exit was taken at the five way roundabout towards Wroot alongside the River Idle before turning left at Tunnel Pits towards Epworth. (What wonderful names.)
Entering Epworth past the Show field we went down Fieldside then onto the main Gainsbourgh road for a short distance before turning down Blow Row towards High Melwood and into Owston Ferry.
A quick left then right took us out on Station Road towards Graiselound before turning left towards Owston Ferry Fisheries where all had been advised about a viscous hump in the road you do not notice which will almost have you off the bike, there are many rough areas on these roads but non quite like this one.
Onwards towards East Stockworth but turning off back towards Misterton Road where we then headed back towards Epworth but turned left down Tindale Bank Road, a nice quiet area free of traffic.
At the Lunch Stop.
After almost four miles straight over Blaxton road then bear left into Wroot. Once through Wroot the coffee stop was at Tia Rescue animal sanctuary where they have a massive collection of all kinds of animals. You can visit here at anytime and walk one of their greyhounds. I wonder who would tire first ?
Following being watered we headed towards Blaxton, Hatfield Woodhouse then Dunsville, Stainforth & Fishlake before arriving for lunch at the John Bull public house at Watersedge near Thorne where a hearty and good value carvery was devoured.
After thanking the landlord for his hospitality the route headed towards Snaith before turning towards Moorends then back again to Sykehouse.
Once through Sykehouse the route went through villages the writer had not only never been to but never heard of like Trumfleet and Haywood, passing over several railway crossings on lovely quiet roads before heading towards Thorpe Marsh, Stainforth, Fishlake and Moorends into Thorne where several quick changes of direction brought us via Mooredges to the A18 main road at the Black Bull.
A quick turn down Crowtree Bank towards the old Peatworks, then left towards Sandtoft and back to Happy Cafe, a total of 78 miles in all.
Our thanks again to the Happy Cafe at Sandtoft Airfield for allowing us to use them as a start/finish once more.
Perhaps we need to be more careful when picking the right day as there seems as though many other events locally were taking place which must have been the major factor in reducing our attendance or has this event run its course, we shall see.
Another grand day out in North East Lincolnshire and a bit of Yorkshire.
Many thanks to all that organised the run.

Whilst on holiday I saw the following machines.
Yamaha electric mountain bike. Biggest trike I have seen. Electric scooter.

Spotted by Richard somewhere in Lincolnshire.
Seen today, guy has only done 900 miles on it, made everything himself. Cruises at 80mph all day he said.
If you have seen something that might be of interest please send it in.


September's Club Meeting.
The meeting was not well attended. Arrangements for the Christmas dinner were discussed and a provisional date of Sunday December 17th was suggested. More details to follow.
The AGM will be on November 5th. A buffet will be provided. It is essential that members attend the AGM to choose the new officers for the Section and to settle the Calendar of Events for 2018. Allan Frankish's illness has left a void in the Events Calendar that needs filling. Please support your section. It would be a shame if the Section was to collapse due to lack of interest.
The proposed magic lantern show is postponed until the October meeting due to lack of time.
Reports on past runs were received and arrangements for the remaining runs for 2017 are all in hand.

This mug was spotted at Hornsea Museum by Les Dawson.
It probably was given away as a keep sake to riders who entered a run to Hornsea.
It looks to be in very good condition I wonder if any body has one on a shelf somewhere.
If you see an interesting object please send a photo of it.

Coming Events.

October's Club meeting

For the October's Club meeting there will be a Magic Lantern show.
Postponed from September.
Lots of faces from the past.
Come and see the vintage bikes in action.
Runs from Fernsway in Hull, Withernsea , Hornsea and Sledmere.
Come to the Tiger Inn and enjoy the evening.


The Water Ways Museum.
Museum would like riders to put their machines on show.
Contact the museum on 01405 768730.
I am given to understand it is a good day out.

If you have anything of interest,
pictures of bikes, holidays, happenings ,anything, please send them in.
Click on the sign to contact me by email.

If you click on the coloured text on the home page a map of how to get to the Tiger Inn, Beverley, will come up so we will look forward to welcoming you to club meetings.