Section Notes & News July.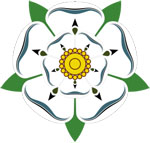 June's Quiz Answer.
I received just the one correct answer for June's question. It was from the other side of the Humber. It is a lid opener. Infinitely adjustable for size and works very well.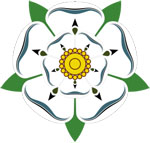 July's Quiz Question.
This month's question is what is it called and where would it be used? The object is used in a mechanical environment. They come in a wide range of sizes. This photo represents the full size of this particular one. Good luck.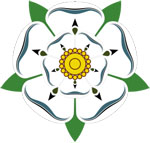 I have recently been loaned the following photos. They were taken by Peter Watson whilst on holiday in Bulgaria, once a motor cyclist always a motor cyclist. As you can see the machines have had a hard life and the museum is run on very little money.
The picture shows an enamel sign advertising a Bantam as a Gold Flash the flag is also upside down.
A large capacity NSU with a OHC drive very like an early Norton and fitted with a Sturmey Archer gear box.
A 125 cc DKW the machine BSA copied to make the Bantam.
I have just received an email from John Stathers (7 July) updating the information about the above photo of the 125 cc DKW, that I said was used as a model for the BSA. Bantam, he says it is in fact an earlier model SB 200 and not a RT 125. He sent me the following clearer photo of the bike. Many thanks John .
Another OHC engine
An Indian with leaf spring rear springing.
A Villers engine again with a Sturmey Archer gear box.
The engine is a Blackburne but what make bike?
This is a Kobpobell machine and there is nothing about it on the internet. Below is the tank badge. Two Hares.
Many thanks Peter for sharing your photos with us.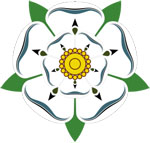 1938 Galbusera 500cc super charged 2 stroke V8. The Italian company made single cylinder speedway bikes and other multi cylinder engines.
I suppose you recharge it with a handful of seeds.
Thanks Richard for the photos.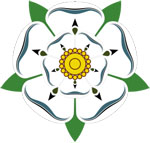 The photo below is of Harry Oglesby's latest project.
The machine on the far left is a matchless 3GL (1941) ex- WD machine which I am still rebuilding' very slowly. Still need a little more information.
The other photo is of my brother Sam Oglesby in Germany in 1950. Shortly after this photo was taken he was killed in a traffic 'accident' being forced off the road whilst driving a jeep.
This will be the last rebuild I will be doing as I have done over 20 bikes mainly Velos and Sunbeams.

It's looking very nice. Not much spent on chrome!
Tanks for sharing it with us Harry.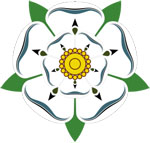 Pat Phelan has a bike trailer for sale.
It is single bike, galvanised steel, always been kept in the garage and
is in good condition, comes with spare wheel loading ramp and a lighting
board. I am looking for £100.
Phone number is 01482 821236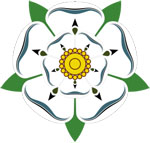 A report from Andy Spicer about the last sale at Sledmere.
Post sale report
The 6th of July Classic Car & Motorcycle auction at Sledmere House was another great success with an enviable 90% selling rate. Buyers came from all over the country to bid for the quality offerings and competed on the internet and telephone from around the world.
Highlights were the 1937 AJS 37/2 that spent the last 60 years down an inspection pit was bought by the founder of a luxury clothing firm for his personal collection at £28,750, the 1988 Honda RC30 sold to a local collector of 1980ís exotic bikes at £21,850, a 1934 Triumph 6/1, partially restored went to an ex pat living in Venice Village, California, USA for £12,000 and a 1983 Triumph T140 W TSS, sold for £7,360 will be loaded onto a container for Australia.
In the car section the highly original and rare 1966 Jaguar Etype roadster, series 1 and all importantly, matching numbers, was sold to a collector from Hertfordshire for £56,000; he will be having it fully restored by a specialist firm in Yorkshire. Interestingly another E Type, which came down the production line at the same time as this car, was at the auction to see it, this one had been beautifully restored. As we speak deals are also being done on the 2002 Ferrari 360 Modena and the 1947 Jaguar Mk IV.
The next auction will be held on the 2nd November, further details from Andy Spicer on 01377 593593 or visit our website; www.spicersauctioneers.com.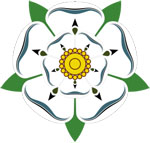 Wanted-- your photos, reports on projects you are working on, anything that might be of interest send it in please.

Click on the sign to contact me by email.

If you click on the coloured text on the home page a map of how to get to the Tiger Inn, Beverley, will come up so we will look forward to welcoming you to club meetings.