Welcome to the East Yorkshire Section of the V.M.C.C.
Club meetings at the Tiger Inn, Lairgate, Beverley. the first Sunday of the month at 8.00.
Read about this photo in Section Notes.
Latest update 19th. June. 2017.
Calendar of Events.
Please check on Calendar of Events for 2017. (Posted 17 October 2016)
View the 2017 East Yorks Calendar of Events by going to the bottom of this page and click on the Calendar of Events button.
Section Notes and Harry's Page.
---Mystery Machine.(Posted 19th June.)
---Two Photos of unusual Bikes.(Posted 7 June.)
---June's Quiz Question.(Posted 1st June.)
--April's Quiz Answer. (Posted 1st June.)
---In Praise of the NHS.(Posted 1st June.)

Coming events Coming events At the end of Section Notes Coming events Coming events
---Mid Lincs Week day Run. (Posted19 June.
---Elerby Show. (Posted 3rd. May.)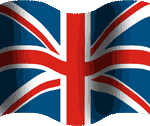 Stolen Bike, Stolen Bike,( Posted at the end of Section Notes.)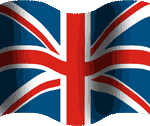 Past Events
---Summer Saunter.(Posted 5th. June.)
---The Betty Fisher Run. (Posted 15 May. )
---Air Ambulance Donation raised atThe Betty Fisher Run (Posted at the end of the run report.)
---Tiger Trott. (Posted 17 April.)
----Spring Run Report. + Update. (Posted 3rd April + 17th April.)
---Beverley Run Update. (Posted 1th October.)
---The Beverley Run. (Posted 10 October.)
---Saturday Wanderings. (Posted 25 September.)
---The Forest Run.(Posted 5 September)
-The Sunk Island Run.(Posted 29 August )
---The Golden Era Run.(Posted 25th July.)
---July Jaunt. (Posted 11th July.)
---Update Betty Fisher run.(Posted 24th May.)
---Betty Fisher Run. (Posted 16 May.)
--East Yorks .Relay Rally. (Posted 2 May.)
Calendar of events for 2016
(Use the Calendar of Events button below to access the new calendar 2016)